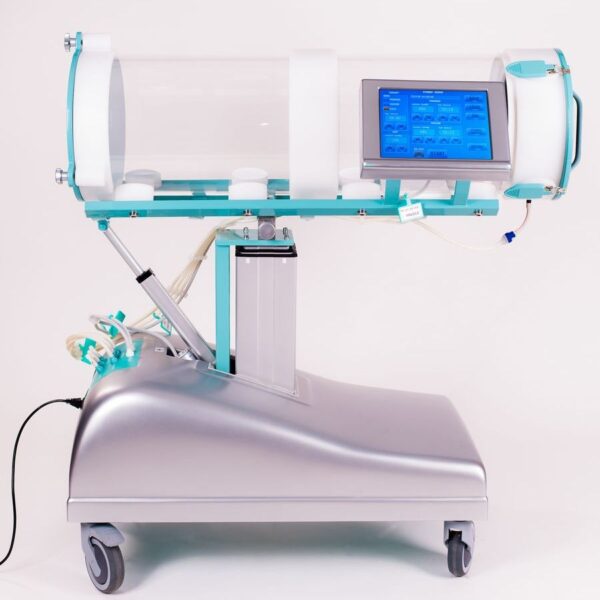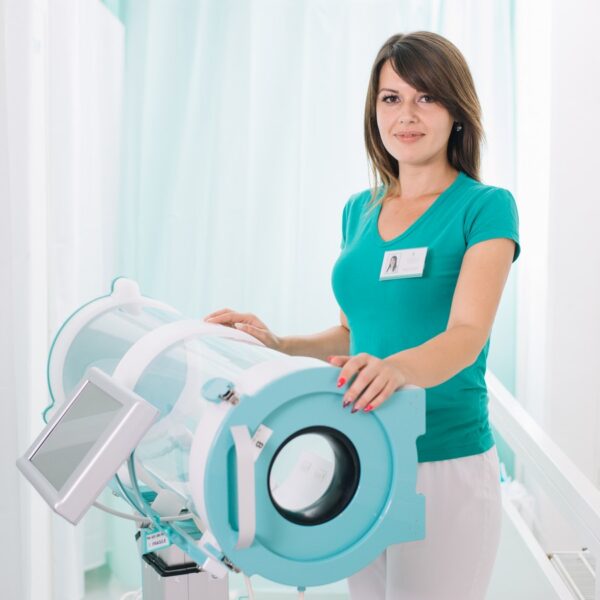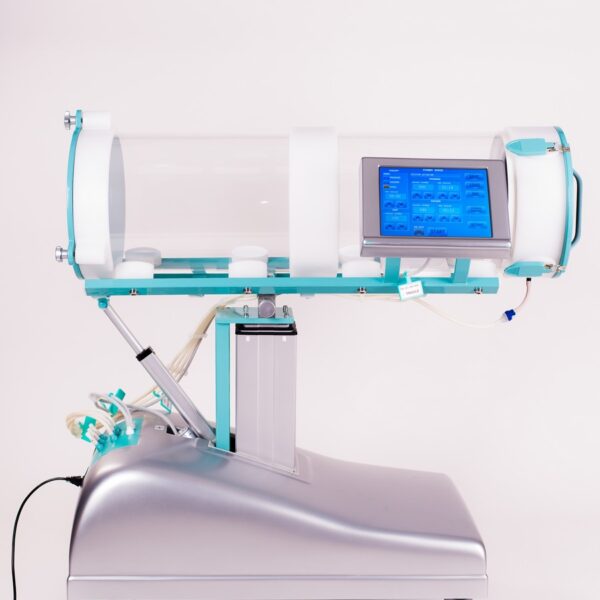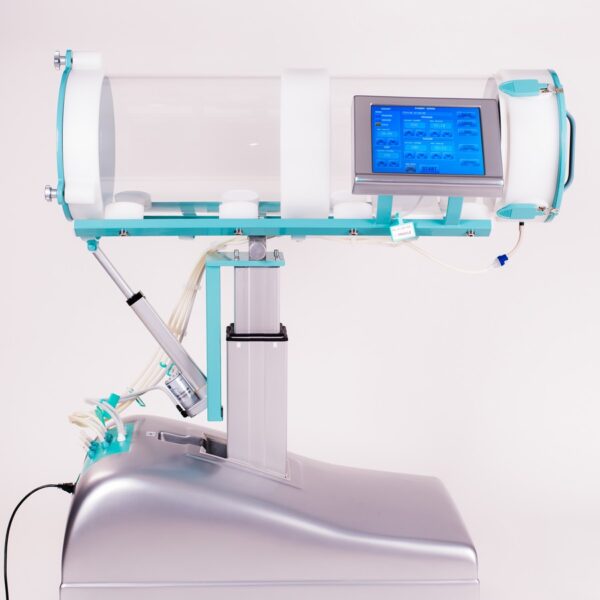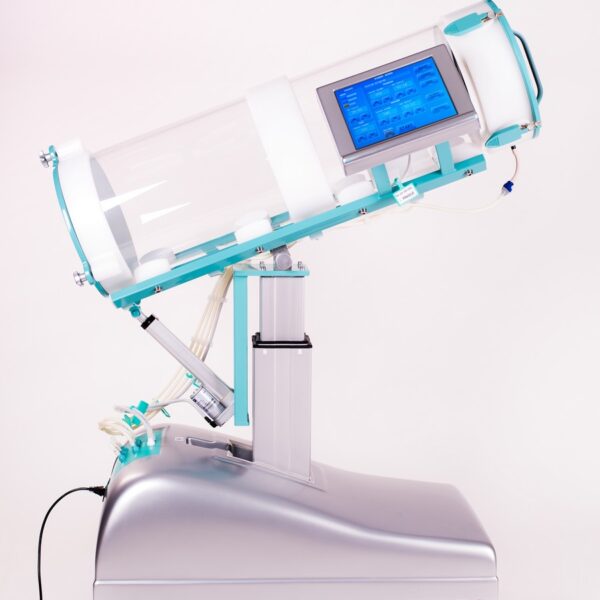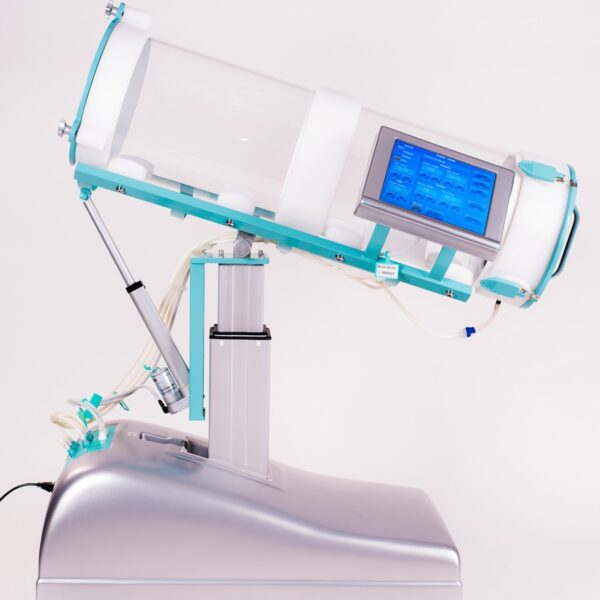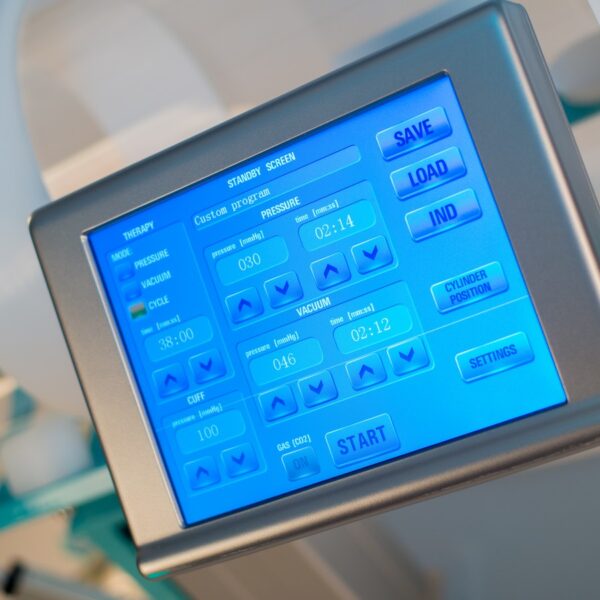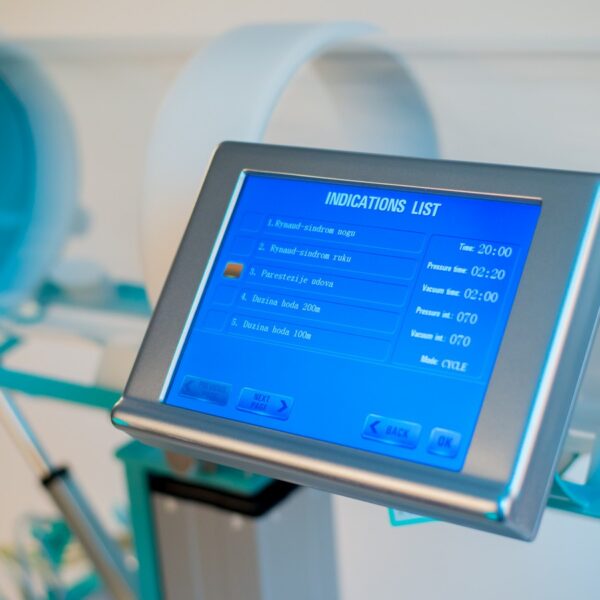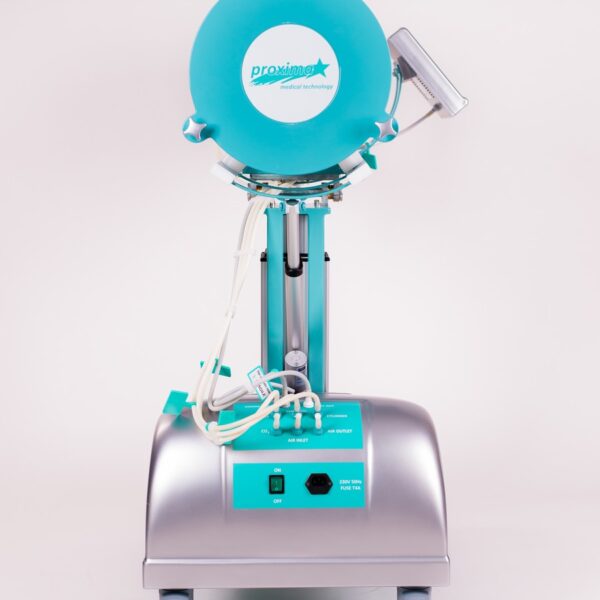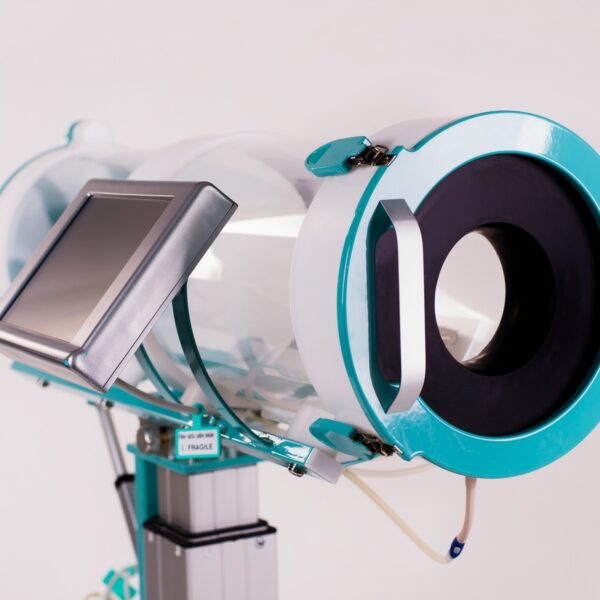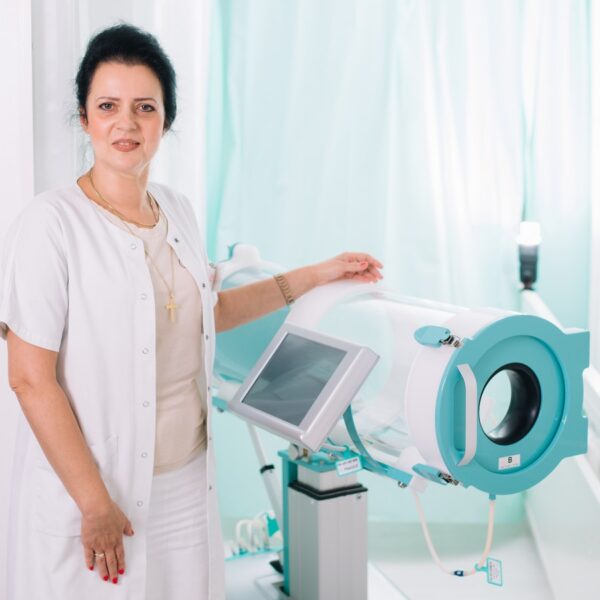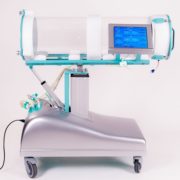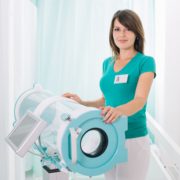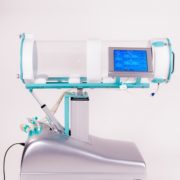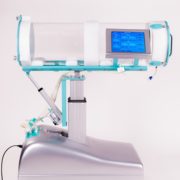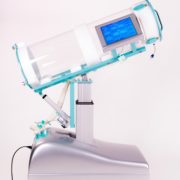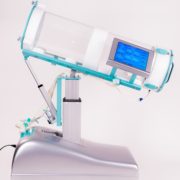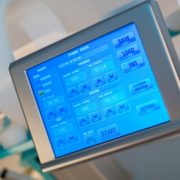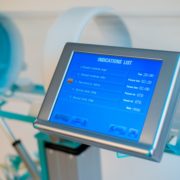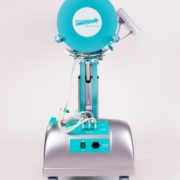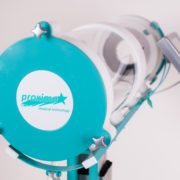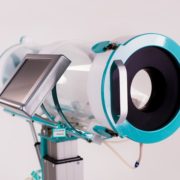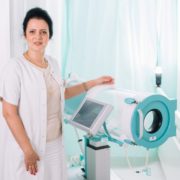 VASKULATOR
Call For Price
VASKULATOR represents hyperbaric and hypobaric chamber for treatment of extremities. Chamber length is 1m.
Vacuum-compression therapy is a physical therapy method which is used to efficiently treat peripheral circulation disorders, their stagnant metabolism and trophic of different etiopathogenesis. Therapy is conducted by placing of diseased extremity into a hyperbaric chamber and applying positive and/or negative pressure (typically in cyclic mode) in relation to atmospheric pressure.

Description
Specifications
Accessories
Download
Description
VASKULATOR – hyperbaric and hypobaric chamber for vacuum compression therapy of extremities
Some diseases can reduce fresh, oxygen rich, blood flow through narrowed blood vessels. Consequences are many, from subjective feeling of cold extremities to pain, swelling, walking difficulties and difficulties in doing everyday activities. This, vacuum compression therapy, is exactly what is needed to efficiently reduce or completely eliminate ensued negative effects.
Vacuum compression therapy is based on cyclic alteration of positive and negative pressure inside the chamber (in relation to atmospheric) and its effect on extremity inside of the chamber. During the positive pressure part of the cycle inside the chamber compression of soft tissues is happening, which analogously to muscle contraction compresses blood vessels walls, which makes blood flow in arteries difficult. However, this increased pressure enables easier suppression of vein blood and lymph from periphery towards the heart, which increases peripheral orifice and helps eliminating waste product of tissue metabolism. Contrary to this, during the negative pressure part of the cycle, negative pressure inside of the chamber dilates soft tissues, as well as walls of blood vessels, increasing their lumen. Narrowed blood vessels become dilated which establishes better circulation and collateralization.
Pressure value is related to the atmospheric pressure and can be adjusted in the range of -100mmHg to +100mmHg (relative to normal atmospheric pressure of 0mmHg).
Period of lasting of certain phase, positive or negative pressure, defaults also time which this pressure is maintained for. Time value can vary depending on type of disease which is being treated.
Therefore vacuum-compression therapy can be rightly considered passive vascular training or passive gymnastics of blood vessels.
| | |
| --- | --- |
| Power supply: | 230V 50Hz |
| Dimensions: | 100x55x110cm (LxWxH) |
| Chamber size: | Length 100cm, diameter 29 cm, volume 66 L |
| Chamber pressure: | max +/- 100 mmHg |
| Cuff pressure: | max 200 mmHg |
| Interface: | 10" color LCD touch sensitive |
| Height and tilt angle: | automatic adjustment of height and tilt angle |
Standard accessories (delivered with the device):
Cuff size 80, 1pcs

Code: PX-AP-2008-01

Cuff size 100, 1pcs

Code: PX-AP-2008-02

Cuff size 120, 1pcs

Code: PX-AP-2008-03

Cuff size 140, 1pcs

Code: PX-AP-2008-04

Cuff size 160, 1pcs

Code: PX-AP-2008-05

Cuff size 180, 1pcs

Code: PX-AP-2008-06

Power supply cable 3m, 1pcs

Code: PX-AP-11
Additional accessories: none